Raw Pistachio Fruit for Trading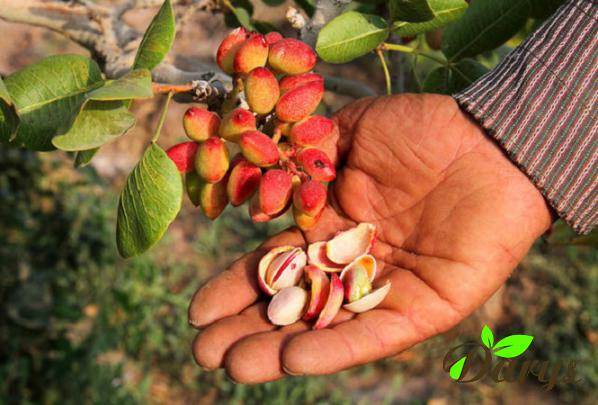 Pistachio is a type of dried fruit that has many nutrients. You must know that pistachio trade is one of the lucrative trade. We produce the best kind of raw pistachio fruit in our factories and production complexes. And we recommend those who are in the business of pistachio business to visit our products. Because raw pistachios, available in our sales collections, are excellent in terms of quality and price and suitable for trade.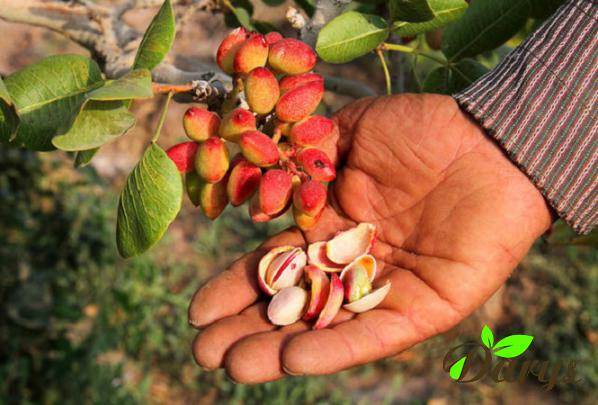 Different Benefits of Raw Pistachio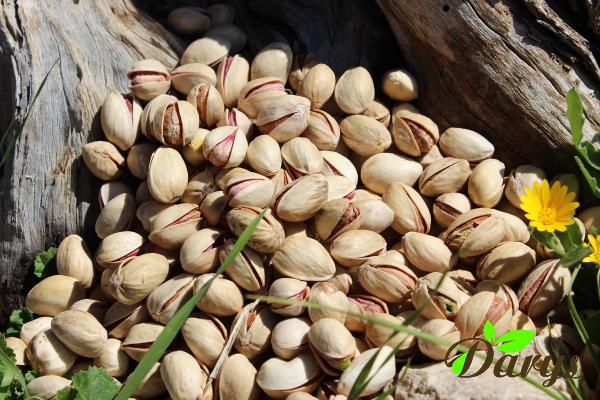 Raw pistachio it has a special abundance:
One of the most important properties of fresh pistachios is that it reduces cardiovascular disease by lowering bad cholesterol and prevents narrowing or closing of arteries. Fresh pistachios have a high nutritional value and contain a large amount of plant protein that can be substituted for meat and legumes. Pistachios are also rich in the minerals potassium, magnesium, iron, calcium, useful for strengthening bones and teeth, zinc, which helps the growth of cells and tissues in the body, copper, sodium and vitamins B, E, C, A, K, thiamine, Folate and choline.
This delicious and nutritious food with many substances such as carbohydrates, dietary fiber, antioxidants, amino acids and healthy fats provides many needs of the body and is useful for general body health, weight control, eye health, diabetes and.. In fact, the fiber in pistachios can improve the digestive process, prevent constipation and excrete waste products by improving intestinal function. The presence of antioxidants in fresh pistachios also prevents vision problems.
3 Factors for Buying the Best Pistachio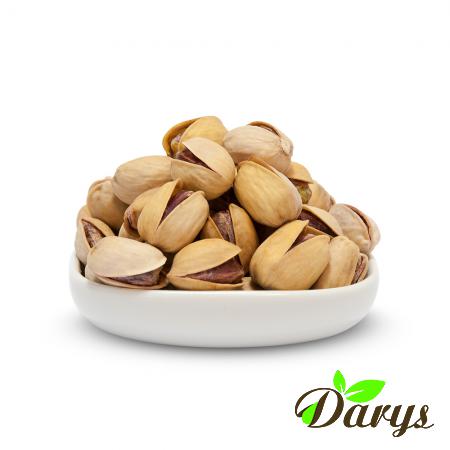 1. One of the most important features of high quality pistachios is their appearance. Fortunately, transgenic pistachios are not yet on the market, so they can be easily identified by their appearance. Well, in the appearance of raw pistachios, of course, make sure that the top shell of the pistachio is bone-colored and without spots. Also, the size of the pistachio slit should be normal, not too closed, which indicates that it is immature, and not too open, in which the pistachio kernel is loose.
2. The closer the pistachio kernel is to yellow or dark green, the tastier it is. Of course, some pistachio species, such as Ahmad Aghaei pistachio, have a soft purple crust on the surface of the brain, which is purple under emerald green. Make sure that the pistachio kernel is fresh, ie it is not wrinkled or pale and not soft and moldy. If it is soft, it means that it has seen a lot of moisture.
3. The last way is to taste it. Testing the taste of raw pistachios is a good way to understand its quality. However, understanding the quality of pistachios, by eating and tasting it, requires a lot of experience.
Appetizing Raw Pistachio Fruit in Bulk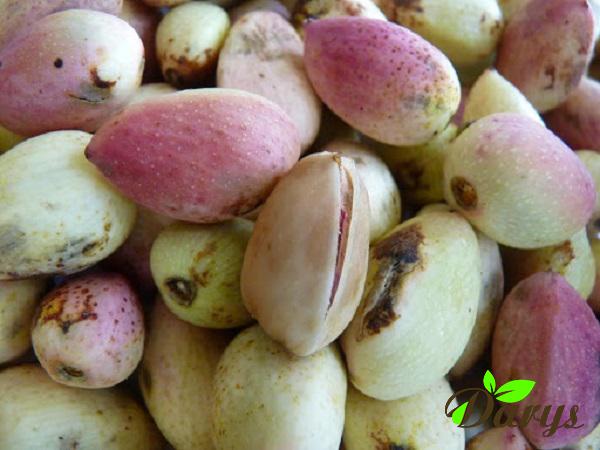 Our supply and sales centers sell a variety of appetizing raw pistachio fruits in bulk. Sales in bulk cause the hands of brokers and intermediaries to be shortened and the product to reach the real buyer at a more reasonable price. Also, the buyer pays less to buy the product and as a result, the buyer gets more profit from the purchase. So if you want to buy in bulk at a low cost, you can visit our stores and sales centers.
To buy different types of pistachios such as fresh raw pistachios, chili pistachios and dry roasted pistachios, you can visit our sales centers in person, and after viewing the product and examining it from different angles and ensuring the quality of the product, buy it ‌ or You can contact our experts online, through the site and by phone, to provide you with the necessary guidance and advice. And finally you can experience a safe purchase. Satisfaction and service to all members of society is the main goal of our collection and we hope to succeed in this.